NICOLE SCHERZINGER ULTIMATE POST


H
ere is the official album cover for Nicole Scherzinger's debut album, Her Name Is Nicole. FLAWLESS. The girl can't do no wrong in ANYTHING she does. Credit goes to Toya's World (http://toyas-world.blogspot.com)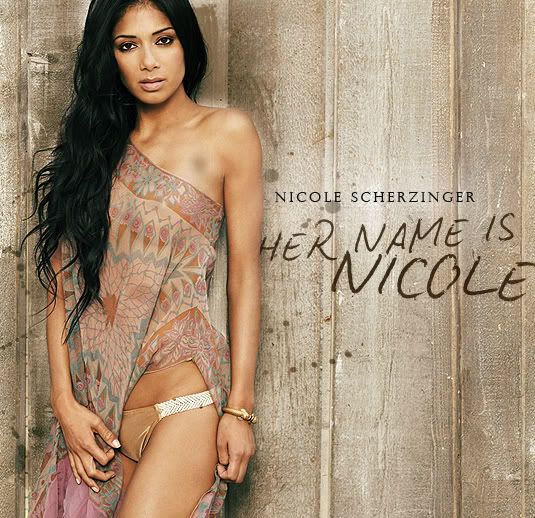 I love this girl to death. Always have, always will. She is my crush! LOL. In other Nicole news, the second single will be "Baby Love", which you can download below:


NICOLE SCHERZINGER/BABY LOVE (f/ and prod. by will.i.am)


http://rapidshare.com/files/49633185/Baby_Love.mp3
The song is MAD HOT and I think it'll recreate the success of Fergie's "Big Girls Don't Cry" and PCD's "Stickwitu", hopefully (so not to jinx anything). It is AMAZING. LOVING it.


Here is the downloadable link for the video for "Whatever You Like":


http://rapidshare.com/files/49410421/Nicole_Scherzinger_ft_T.I_-_Whatever_You_Like.MPG
The video is SEXINESS. LOVE the song (addicted to it actually), and the video is hotness. Enjoy!
--
Here's another song I'm loving.


HEIDI MONTAG/BODY LANGUAGE (PROMO CDs)


01. Main Version (f/ Spencer Pratt)
02. No Rap Version
http://www.mediafire.com/?7lgdmlb9lty
The beat is HOT. BUT the rap is horrible. I was like 'WTF?!'.