Gossip/News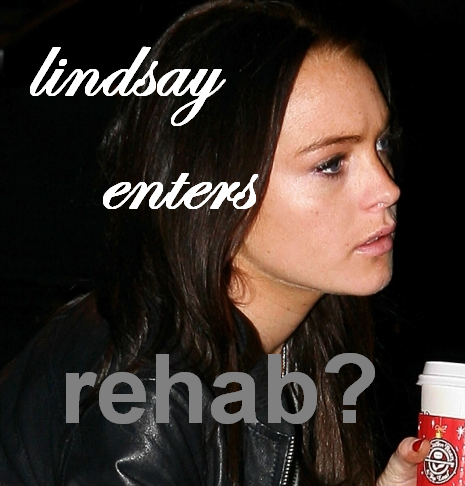 Lindsay Lohan, according to YAHOO!, recently confirmed that she's going to rehab. Check out the article here:
"I have made a proactive decision to take care of my personal health. I appreciate your well wishes and ask that you please respect my privacy at this time," said the 20-year-old actress in a statement issued Wednesday through her publicist, Leslie Sloane Zelnick.
Us Weekly reports that Lohan entered the posh Wonderland Center in Los Angeles at 2:30 p.m. Wednesday, arriving in a sports utility vehicle and clutching a Jamba Juice.
Zelnick confirmed to The Associated Press in December that Lohan was attending Alcoholics Anonymous meetings.
Lohan told People magazine then that she had been going to the meetings for a year.

Source

--
That's good. She was really wearing herself out... I hope she comes back with new music soon. I loved both her last albums. I'm also a huge fan. Get better, L. Lo!
///
In other news, Kelly Rowland's new single is titled "Put It In" and will be released in February.
Source
Sounds hot!!!!! The new single is from the new album, aptly titled Miss Kelly. It boasts collaborations with producers Rich Harrison, StarGate and Kwame.